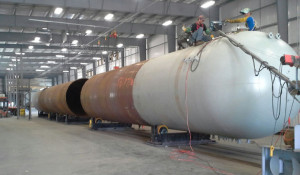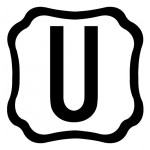 LPG Ventures is a manufacturer of new ASME storage vessels in most any industry. With our 60,000 square feet, state-of-the-art fabrication facility, our NGL, LPG & NH3 storage vessel manufacturing capacity is among the most efficient in the United States.
Combined with one of the most extensive inventories of used vessels available we are able to provide a wide array of options for addressing your storage vessel needs,and tremendous flexibility in addressing your project schedule and budget requirements.
Our experience in carbon steels enable us to manufacture pressure vessels of virtually any type to ASME Section VIII, Division I specifications. With our ASME "U" Certification, we have the ability to engineer, procure materials, fabricate and test pressure vessels for almost any purpose.
Our commitment to operations that are in strict conformance with ASME standards ensures your storage vessels are manufactured to the highest levels of quality, safety and reliability. Our storage vessels are tailored to meet your exact needs and specifications. Bullets tanks up to 120,000-gallon capacity are readily designed, manufactured, delivered and installed with short lead times.
Custom fabricated NGL & LPG storage vessel features include:
Designed and fabricated to your exact specifications
Vessel sizes up to 120,000 gallon capacity
Custom nozzle configurations
Optional post weld heat treating & stress relieving
Short lead times
Heavy hauling and installation
Skid mounted options
Stock sizes include 12k, 18k, 30k, 48k, 60k and 90k gallons
All finished tanks are tested and certified, National Board code stamped and registered.
LPG Ventures team of storage vessel experts can review your requirements and make recommendations to help you achieve your objectives.
Ask About Our Skid-Mounted Options
In most cases, finished storage vessels can be fabricated to suit your choice of either standard installation or skid-mounted option. Our modular, skid-mounted systems allow for the simplest delivery and fastest installation and startup.
Used Tank Inventory
With one of the largest inventories of ready-to-deliver new and used ASME tanks in North America, we offer the fastest turn-around and delivery to suit the demands of today's fast moving energy markets. All tanks in our used tank inventory can be fully modified to serve in gas processing applications.